Jessica McIntyre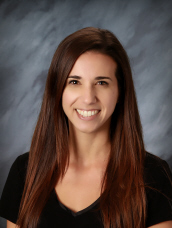 Jessica McIntyre
Director of Preschool
This is Mrs. McIntyre's second year at GSLS. She has spent the last 4 years at Miss Sandies' School. She is a true treasure who has shown exceptional leadership skills in additions to her amazing teaching skills.
Mrs. McIntyre grew up locally in Novato and went to high school at San Marin High School. She later received two Associate of Arts degrees in Child Development and Political Science. She has plans to continue to her education in both Child Development and Administration, as she is alwasy looking to better herself, learn, and grow.
In her free time, Mrs. McIntyre enjoys spending time with her husband and family as well as traveling to new places. Jessica has been described by her co-workers as honest, dependable, incredibly hardworking, and an undeniable talent.
We are blessed to have Mrs. McIntyre as part of GSLS.