John Berry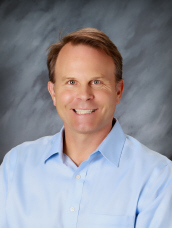 John Berry
Executive Director
With 20 years of K-12 educational experience in both the public and independent school arenas, John Berry, Director of the Upper School, has worn a number of different hats in school leadership. John hails from a traditional educational background and a family with three generations of educators. He graduated from San Francisco University High School, has a B.A. in Modern History from the University of California at Berkeley, an M.A. in Educational Administration from Columbia University, Teacher's College, and holds Administrative Service and Teaching credentials from San Francisco State University.
Born and raised in San Francisco and currently residing in Marin with his wife and two young daughters, John is always thinking about the next idea students will benefit from.
In his spare time, he loves to play with his family, take photographs, garden, read, cook, raft the globe's biggest white-water, and support local sports team. His favorite superhero would be Captain America for his relentless pursuit of justtice, grit, and strong ability to overcome obstacles.
We are blessed to have John part of GSLS.