Katie Tsou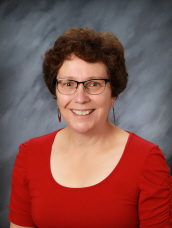 Katie Tsou
4th Grade Aide
Employed Since: 8/20/2013
5 Years Experience At School
This is Ms. Tsou's fifth year with GSLS, but her first year in 4th grade. Her experience as an aide is instrumental to the success of the students. She is a credentialed teacher who has worn many different working hats before and after having twins. She loves the Christian family atmosphere that GSLS brings and belives that in 10 years, students will need to know how to teleport between classes!
When not at GSLS, Ms. Tsou like to hike and play with her Australian Shepherd puppy, Beau. Her favorite super heros are Batman and Robin. The dynamic duo just like her and the fourth grade teacher, Mrs. Gibson!
Music is her outlet and she loves to listen all kinds of music (Journey, Huey Lewis, Beatles, Sinatra, Fleetwood Mac, Boston, Chicago, Eric Clapton...list goes on)
We are blessed to have Ms. Tsou as part of GSLS.