Larry Braun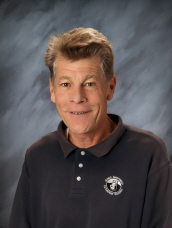 Larry Braun
Facilities
Mr. Larry Braun is our wonderful facilities technician. He keeps our school looking beautiful and is behinds the scenes upkeeping the school.
When not at GSLS, Larry like to play with his acoustic guitar, and communiting back and forth to school. He favorite character is Peter Pan as he would like to never age again.
His favorite music is Jazz and country.
We are blessed to have Larry as part of GSLS.