Catherine Dumont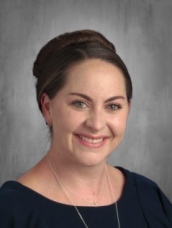 Catherine Dumont
Kindergarten Instructional Aide
Phone: 415-328-6880
Katie Dumont is so excited to be the new Kindergarten Instructional Aide. She has experience working with children of all ages from newborn through middle school but has primarily worked in preschool.
Mrs. Dumont has B.A. in Human Development from Sonoma State University, an autism certification through the Collaborative Autism Training and Support Program and earned a M.S. in Special Education from Dominican University.
Mrs. Dumont has subbed in our preschool program in the years past so she knows the students well. She also have two children who attend GSLS that are in the Butterfly and Ladybug rooms!
We are blessed to have Mrs. Dumont part of GSLS!