Dana Wieser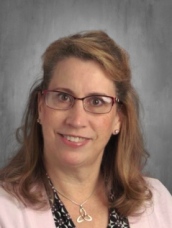 Dana Wieser
Kindergarten Teacher
Dana Wieser has been teaching for over 26 years; 18 of them being at GSLS. She graduated with a BA in Liberal Studies from SSU and received multiple-subject teaching credentials from Domincan College (now Dominican University). She has primarily taught Kindergarten, but also had 3 years working in the GSLS preschool and 2 years working with speech and language delayed children with the Early Intervention program at MCOE.
What she loves most about working at GSLS is the strong sense of community between the staff and the families within the school and the supportive outreach of the church community.
When not at school, Dana likes to garden, cook, most importantly, be with family and friends.
Dana's favorite super hero is her mom.
We are blessed to have Dana part of GSLS.