Laura Fitzpatrick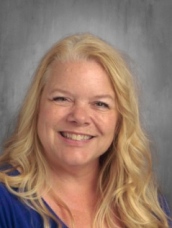 Laura Fitzpatrick
Middle School Director
This is Laura Fitzpatrick's second year as the Director of our Middle School. Laura graduated from Eastern Michigan University with a B.A in Education and she earned an M.A in Educational Leadership from Concordia University. Her CA teaching credentials are in English and Spanish, and she is also equipped with a CA Administrative Services credential. Prior to accepting this position, Laura has served our K-5 program as the 5th grade teacher, and before that she worked as a 5th grade teacher at Saint Rita School teaching Language Arts, Math, and 6-8th grade Spanish. Laura brings experience and a proven track record of success in the teaching arena, and has taken on increasing administrative duties including strategic planning, site plan collaboration, teacher mentoring, testing coordination and analysis, and fundraising.
Laura's goal for the Middle School is to cultivate an enviroment of trust, caring, nurturing, fun, and acceptance. Students need to feel that they belong to something bigger and to have a place where their voice is heard and they can express themselves.
Laura grew up in Ann Arbor, Michigan and has lived in 6 different states before settling in the Bay Area. She has two children, two dogs, and a cat! In her spare time, Laura enjoys hiking, reading, and sports. Even though she is far from home, she remains an avid Wolverine! Go Blue!
We are blessed to have Laura part of GSLS.