Kerry Yocke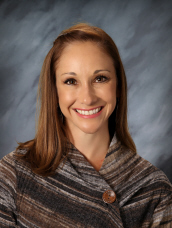 Kerry Yocke
Preschool Teacher
Phone: 415-897-2510
Kerry Yocke is our pre-K Butterfly teacher. She believes it is extremely important of our young children to learn good verbal communication and social skills. She works everyday with the young to incorporate these skills.
Mrs. Yocke received her Child and Family Development Degree and minor in Psychology from San Diego State.
While not at GSLS, she loves to exercise! She spends most of her early mornings at Crossfit North Marin getting ready for the wonderful day ahead.
We are blessed to have Kerry part of GSLS.