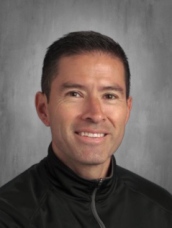 Marlon Morales
Admissions & Marketing Director
Marlon is in his 5th year as an employee at GSLS and 8th year parent. His background working for the last 10 years in the marketing and insurance industry has taught him that people need to be heard in all aspects; whether it is helping them with an adversity that has affected their home or choosing the right school for their child. It is the act of listening and making sure families are heard that instills the foundation of trust.
With an amazing staff of teachers and faculty, Marlon knows that GSLS infuses the act of learning in a nurturing environment with the foundation built on God's love.
When not at GSLS, you will find Marlon running, swimming, and enjoying time with his family. He has competed in over 50 triathlons and 3 ironmans including Ironman Kona in 2015. He has the goal to eventually go back to Kona.
We are blessed to have Marlon be part of GSLS.